Reminder: You can use the link below to order a free lunch/breakfast for your Randolph Central or GRIC Preschool students on 1/20 and 1/21. Meals are not free for children who are not enrolled in school. Orders must be placed before 9:00 a.m. Click the link below for more information and to place an order.
https://5il.co/14g1q

Deerfield Families, Good evening. As we all prepare to make the shift to eLearning for the rest of the week (1/19-1/21), I hope the following information will be helpful. Teachers will post eLearning lessons in their Google Classrooms by 9:00 a.m. each day. Our office will be open on Wednesday from 9:00 a.m. to 2:00 p.m. for families who need to pick up a Chromebook or other necessary items. Your child's teacher will offer two Zoom meeting times daily. These are NOT required. They are simply opportunities for your child to get some help or ask questions. You can also email your child's teacher or send a message in Google Classroom if you have questions about eLearning lessons. We look forward to seeing students back at school on Monday, 1/24.


Reminder: Our December food pantry distribution is taking place at Deerfield today for Deerfield families. We will start during dismissal and continue until 4:15 or when the food runs out. Just drive up to the curb along the front of the school.

Congratulations to these PRIDE Students of the Week for the week of November 29-December 3! Grayson Brown - Efficiency Xavier Roberts - Initiative Gage Miller - Initiative Aria Miller - Persistence Josie Nuckols - Respectfulness Braxton Richards - Initiative and Dependability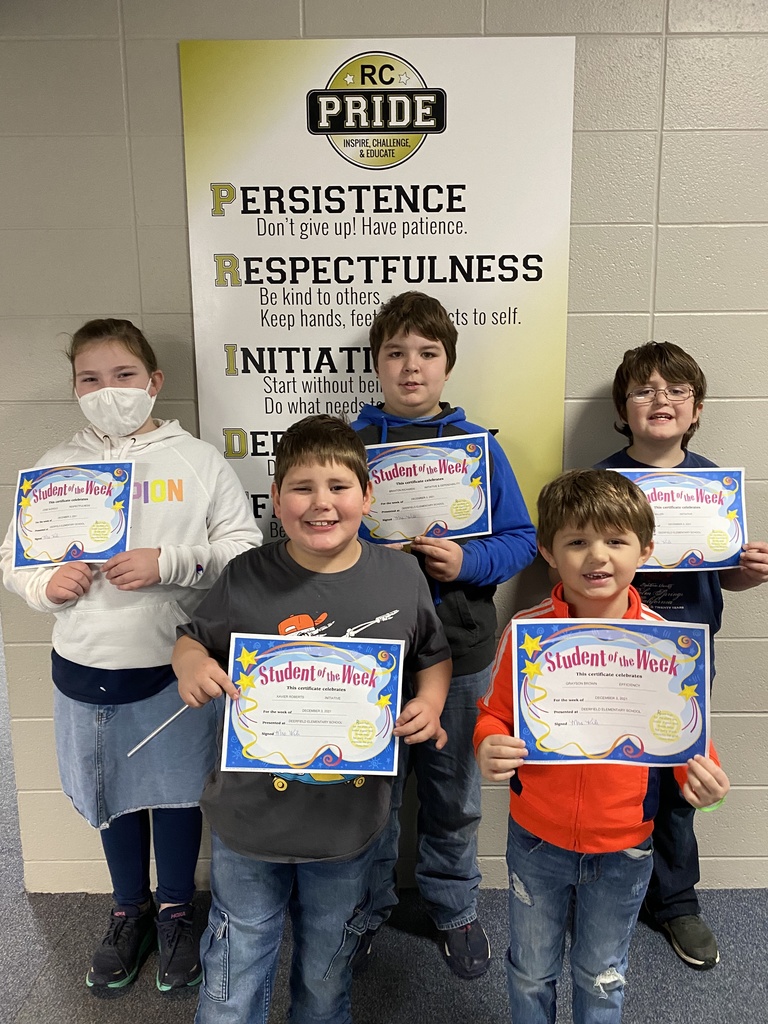 Congratulations to our RC PRIDE Students of the Week! November 12, 2021 Piper Luedeke - Respectfulness CJ Franks - Initiative Hana Kisgen - Dependability Adalyn Albertson - Respectfulness Joshua Price - Dependability Leah Unger - Dependability November 19, 2021 Fredrick Kiser - Dependability Hadlee Moody - Dependability Titan Mangas - Persistence Brendan Erwin - Respectfulness Abrie Sibert - Initiative Alexis Hall - Respectfulness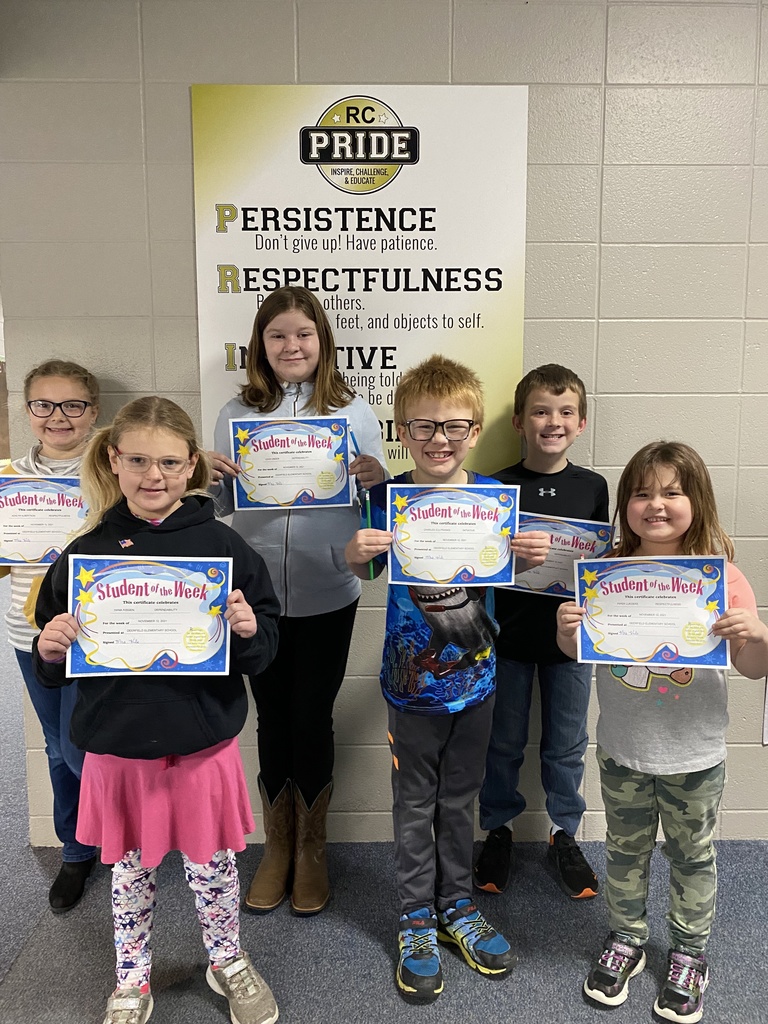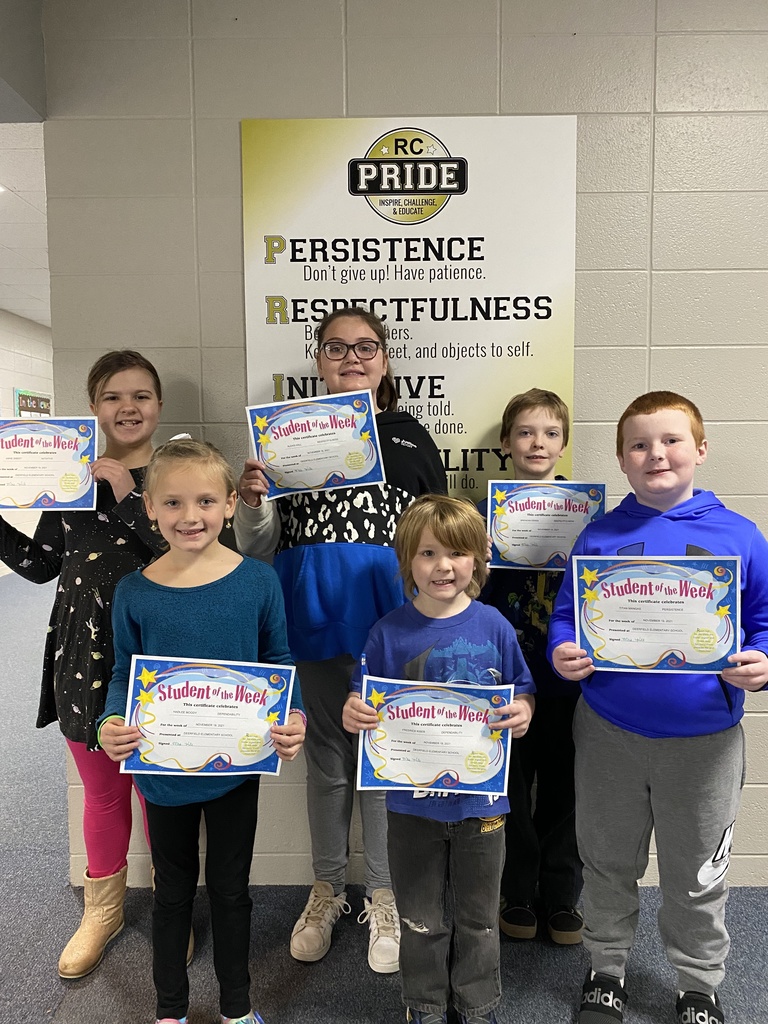 Reminder...Deerfield's Drive-Up Food Pantry is taking place today, November 16! We will begin immediately following dismissal and finish at 4:15 or when the food runs out.

We have some catching up to do! Congratulations to these RC PRIDE students of the week at Deerfield! October 15 Leo Harris - Respectfulness Onja Luedeke - Dependability Gage Addington - Persistence Zayne Cox - Dependability Bethany Erwin - Respectfulness Aven Hibbard - Initiative October 29 Xavier Walker - Persistence Adalyn Moore - Respectfulness Lydia Bradburn - Respectfulness Bella Brock - Initiative Kayden Jones - Initiative Tim Kiser - Persistence November 5 Zoe Grow - Efficiency Mason Yaryan - Efficiency Owen Thomas - Efficiency Aiden Cook - Respectfulness Rhett Doss - Respectfulness Kenlee Litteral - Persistence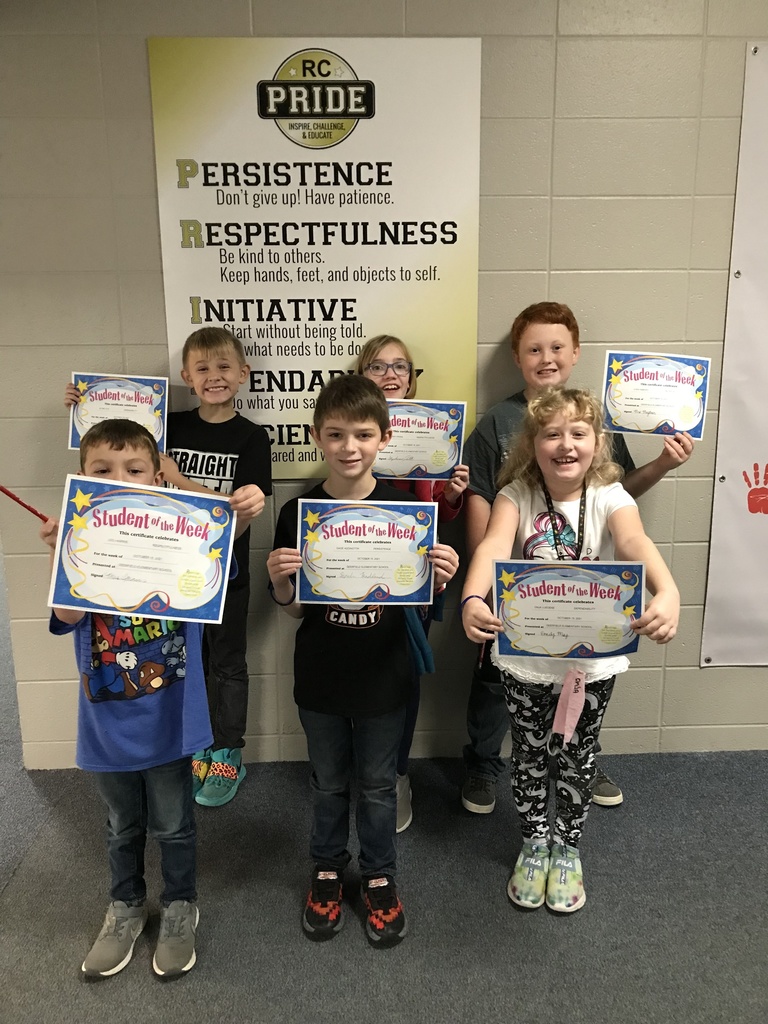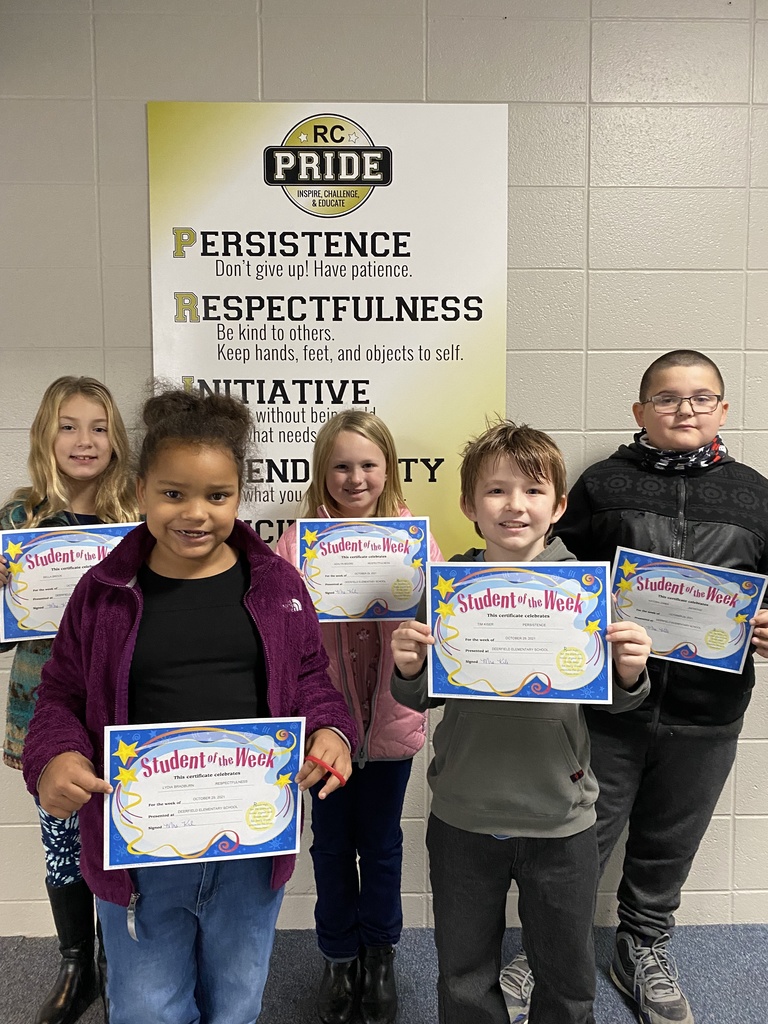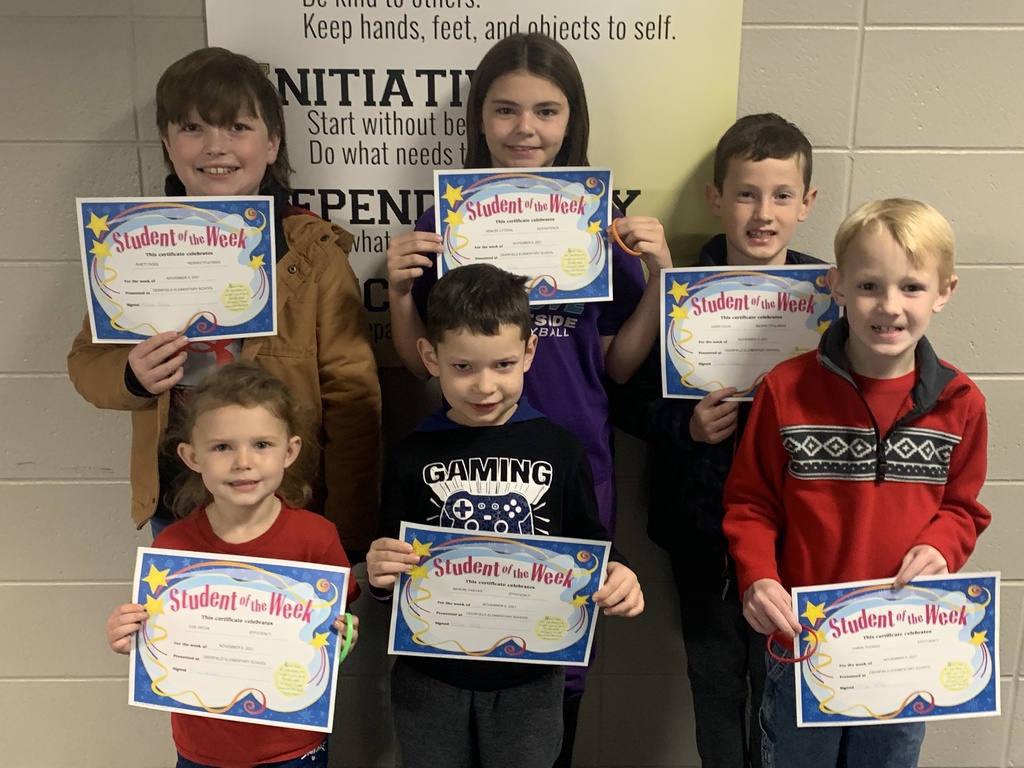 Our Book Fair is online and open now through November 14th. The Book Fair helps our students discover new books, favorite characters, and more! Every purchase earns our school rewards for much needed resources. Plus, shipping is free on book-only purchases over $25. Thank you for instilling a love of reading and supporting our Book Fair!
https://www.scholastic.com/bf/deerfieldelementaryschool2

DES Families, we're really hoping the weather cooperates for our costume parade tomorrow at 2:00. I'll be watching the forecast and will make an announcement by 1:15 ONLY IF WE DECIDE TO CANCEL the parade. Students will parade from the playground doors around to the preschool entrance. Keep hoping for favorable weather!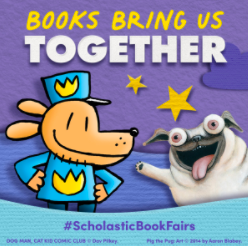 Help us congratulate this week's PRIDE Students of the Week at Deerfield! Teagan Cook: Respectfulness Chaynie Moody: Persistence Ella Harris: Initiative Willow McCoy: Persistence Wyatt Teegarden: Persistence Ellie Horner: Respectfulness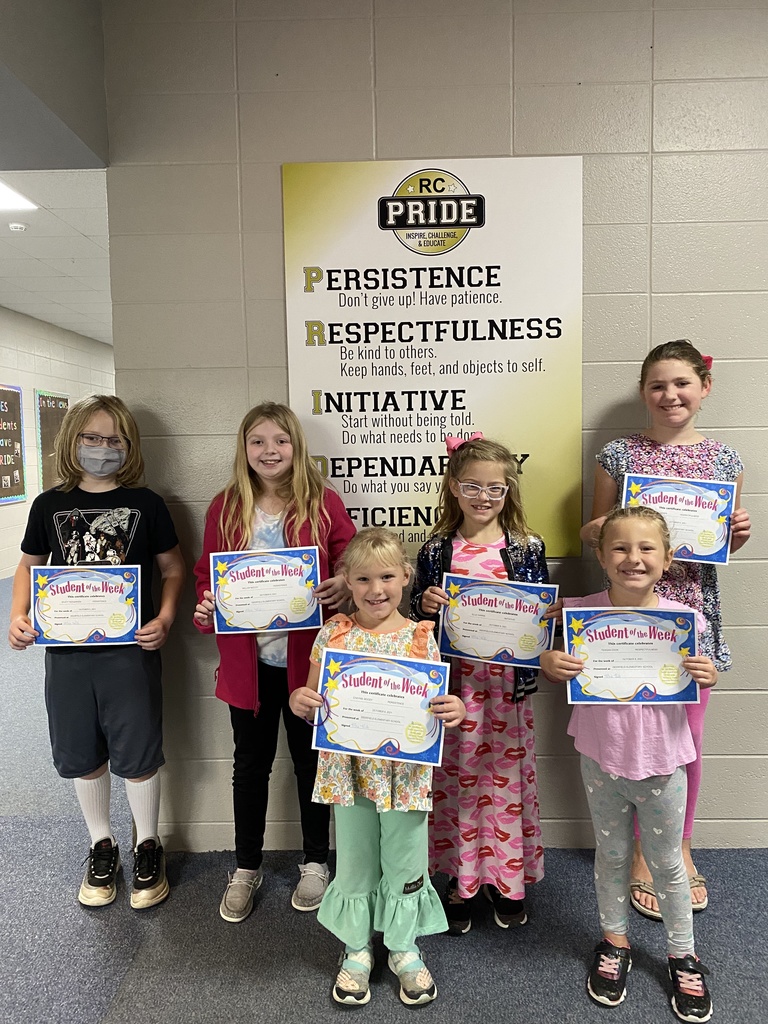 Congratulations to our October 1st PRIDE Students of the Week! Jase Burk - Persistence Baylee Cox - Initiative Oliver Huffman - Persistence Anna Huffman - Persistence Leighna Harris - Dependability Mary Trimble - Persistence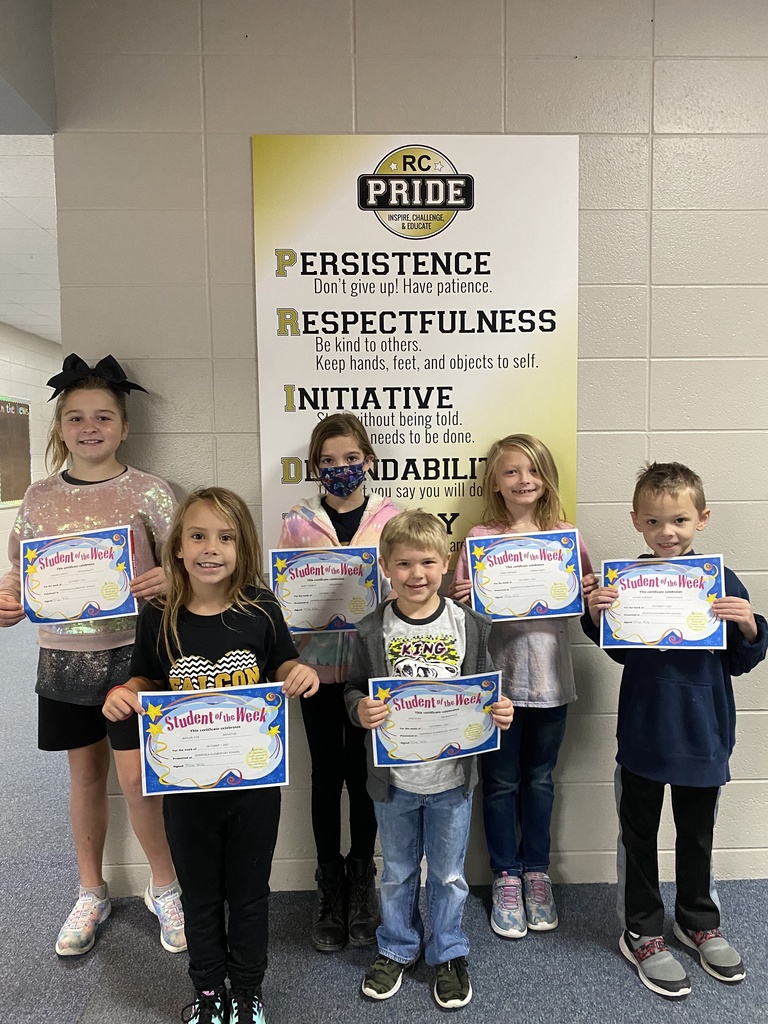 Classroom Connections of ECI, in partnership with Second Harvest Food Bank, will be giving books to your students during tomorrow's Drive-Up Food Pantry at Deerfield (3:15-4:15). Students will get to pick their very own books to keep forever to help build your family's home library. Book ownership is one of the most important ways to get your child to read at grade level and to build a love for reading. Tips: - Reading aloud together with your child is a great way to build a child's love for reading. - Try taking turns reading sentences or pages aloud together. - You can play word hunt games while reading, such as asking your child to find words that start with a particular letter. Try asking questions about what is being read. - Designate a least one place in the home to serve as a home library, such as a designated shelf, basket, or drawer for books. - Try ending each day with reading time. Thank you Classroom Connections of ECI and Second Harvest Food Bank!

Come and meet the new Lee L. Driver Middle School Principal on Monday, September 27th at 5:00 p.m. in the HS/MS auditorium lobby. Help us welcome Mr. John Lash and celebrate his appointment to this new position. Randolph Central is proud to have Mr. Lash leading Driver Middle School and is looking forward to what he and his staff will accomplish in coming years.

Congratulations to this week's RC PRIDE Students of the Week! Teagan Cook - Respectfulness RaeLee Ward - Initiative Makenna Moreland - Dependability Alex Stanton - Respectfulness Faye Thomas - Respectfulness Audrey Huston - Respectfulness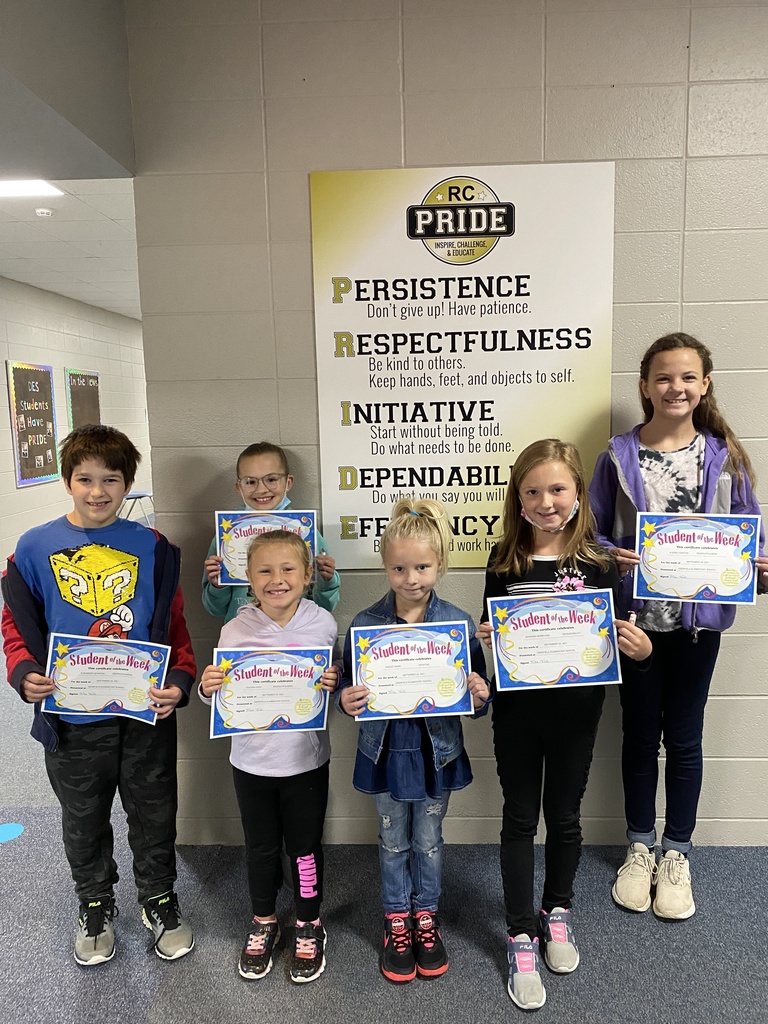 Deerfield Families, Students sometimes handle Chromebooks in ways that result in damage. If you have not yet paid your child's Chromebook insurance to begin coverage, remember to do so asap. If you declined that insurance, it's not too late to change your mind. Call our office for more information.


Congratulations to these RC PRIDE Students of the Week! September 10, 2021 - Kensington Cox: Respectfulness - Josiah Lay: Dependability - Azlynn Garringer: Respectfulness - Kennedy Kratoska: Initiative - Regan Simmons: Initiative - Savannah Price: Respectfulness September 17, 2021 - Fredrick Kiser: Respectfulness - Abby Keller: Dependability - Lauren Brown: Initiative - Brinley Steed: Initiative - Kenzley Blunk: Persistence - Lily Lumpkin: Persistence